2022 SENATE PRO SLALOM SKI WITH PULSE BOOT & VECTOR BOA ARTP
2022 SENATE PRO SLALOM SKI WITH PULSE BOOT & VECTOR BOA ARTP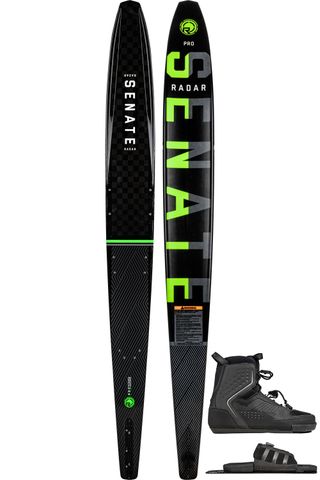 Stock Level
Pre-order
Pre Order
Pre Order
Pre Order
Pre Order
Pre Order
Pre Order
Pre Order
Pre Order
Pre Order
Pre Order
Pre Order
Pre Order
Pre Order
Pre Order
Pre Order
Pre Order
Pre Order
Pre Order
Pre Order
Pre Order
Pre Order
Pre Order
Pre Order
Pre Order
Pre Order
Pre Order
Pre Order
Pre Order
Pre Order
Pre Order
Pre Order
Pre Order
Pre Order
Pre Order
Pre Order
Pre Order
Pre Order
Pre Order
Pre Order
Pre Order
Pre Order
Pre Order
Description
SKI
The Senate's ability to carry speed is unmatched in the industry. This speed allows the skier to maintain width on the boat ultimately giving a sense of freedom sought after by those that ski in the course as well as those ripping open water turns. By taking our Vapor shape and adding two tenths of an inch in extra width we have created a stable riding platform. This platform creates the balance needed for a skier to feel at home, while the profile of the ski allows the skier to feel the speed and angle sought after at any level.

PMI foam is undoubtedly the lightest, most responsive foam on the market. We wrap that foam in Textreme spread tow carbon to make this Senate the fastest, most aggressive Senate we've ever created. Now those skiing 28-34 MPH in the course truly have a racecar of a Senate to write home about.

BOOT
The all new Pulse gives us an extremely comfortable, performance driven, closed toe, asymmetrical boot. A 3D contoured baseplate allows us to seamlessly integrate arch support and lets you stand closer to your ski for optimum control. A newly designed removable Intuition liner ensures that you have the best fit on the market. Wrap Tech ties everything together to make sure you have an instant connection to your ski.

RTP
Built to fit any size foot, not only is this design our most adjustable rear toe ever made, it also offers the perfect blend of comfort, support and performance. Set it and forget it ease of use.
Specifications
SKI
• PMI Core – Lightweight, high density, most response.
• Textreme Carbon – Lighter, stronger composites.
• Carbon Rods – Zonal flex for the optimum layup.
• Bio Resin – Plant based and better.
• Radar Lab Made – Thanks Herb.

TERRAIN : Course
RECOMMENDED SPEED RANGE : 28-34 MPH / 46-55 KPH

BOOT
• Wrap Tech Level 3
• Dual Density Intuition Liner
• Molded 3D Tongue
• Pulse Chassis
• Aluminium Plate

RTP
• Boa Lacing System
• Carbitex CX6
• Independent Floating Tongue
• Contoured Footbed
• Feather Frame Chassis